Restaurant
Chili's – Tex-Mex eateries for foodies (Saket DLF Mall, Delhi)
Ratings : 4/5
I've been considering composing food and eateries reviews for a long time now and considering the amount I eat, it's not an awful thought by any means! So here goes my first food review for Chilli's.
Chilli's an full service American chain group of restaurant , which serves 'Tex-Mex' nourishment which according to my  understanding means Americanized Mexican sustenance in short. Lets simply say its Mexican cooking on American style – cheesy, succulent and fried cuisines.
It is a place that isn't there to fulfill the gourmet, however some place where a family would go and have decent feasting knowledge. The food quality is great, mouth watering with great portions.
Firstly, the ambiance: I'd give it a high rating of 7/10 because I felt extremely comfortable there. Plenty of seating options, despite which I'm guessing will get more different options soon.
Drink : We have ordered beer, Mohito and Evalution which actually a mock-tail blended with pineapple and strawberry, with lemon and mint pinch. This mocktail was so refreshing and vibrant and tasty , that had blown my mind away, comes in a big martini glass.
Food : We then opted for the Non Veg Ultimate dipper – Chicken Crispers, Chicken Wings boneless, Chicken wings, Country fried crispers, Southwestern Eggrolles platter which comes with three dips . The egg rolls were super cheesy and decadent and the crispers were yummy dipped in a batter and fried. The wings were just up to the mark. While was trying to taste the chicken at first bite, I found it juicy and succulent . The portions were just fitted for 3 people.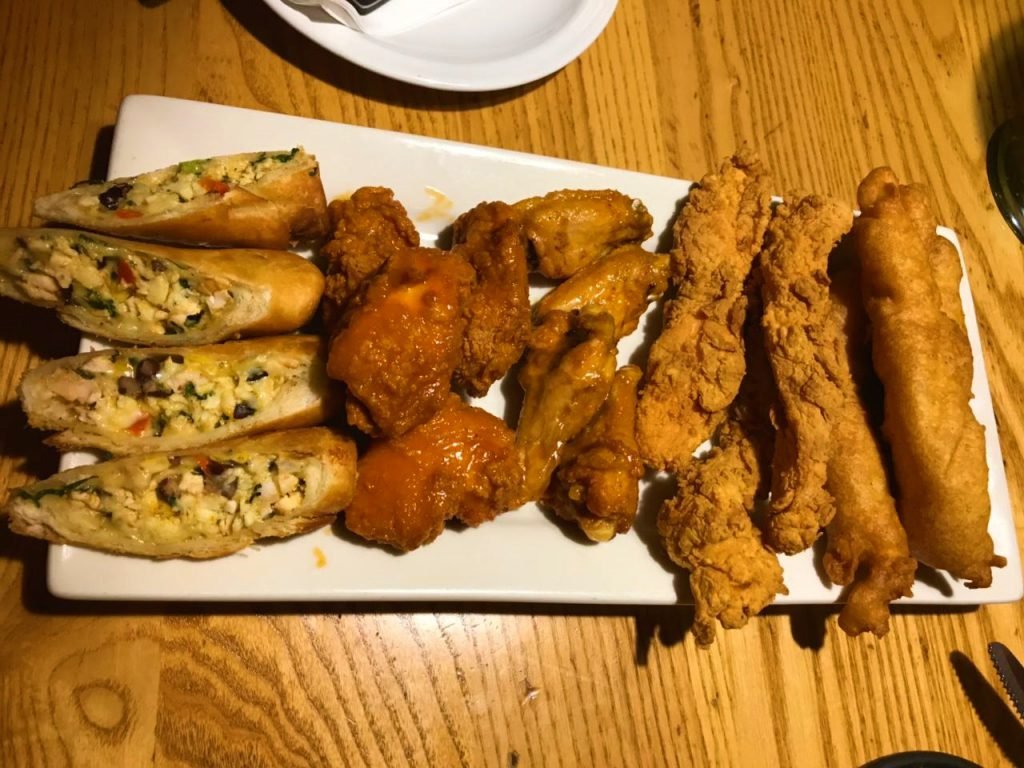 Dessert : We finished the meal with Chocolate Chip Paradise Pie which actually a combination of choco chips and walnut, topped with vanila Ice cream, caramel and hot fudge was the star of the day . The composition for this dessert was not too sweet with bit of chocolate was melting in mouth with walnut and crispy cake. The overlapping of hot fudge and ice cream were exactly blending in mouth had given an ideal eye closed and cherish the moment situation. It was absolutely divine.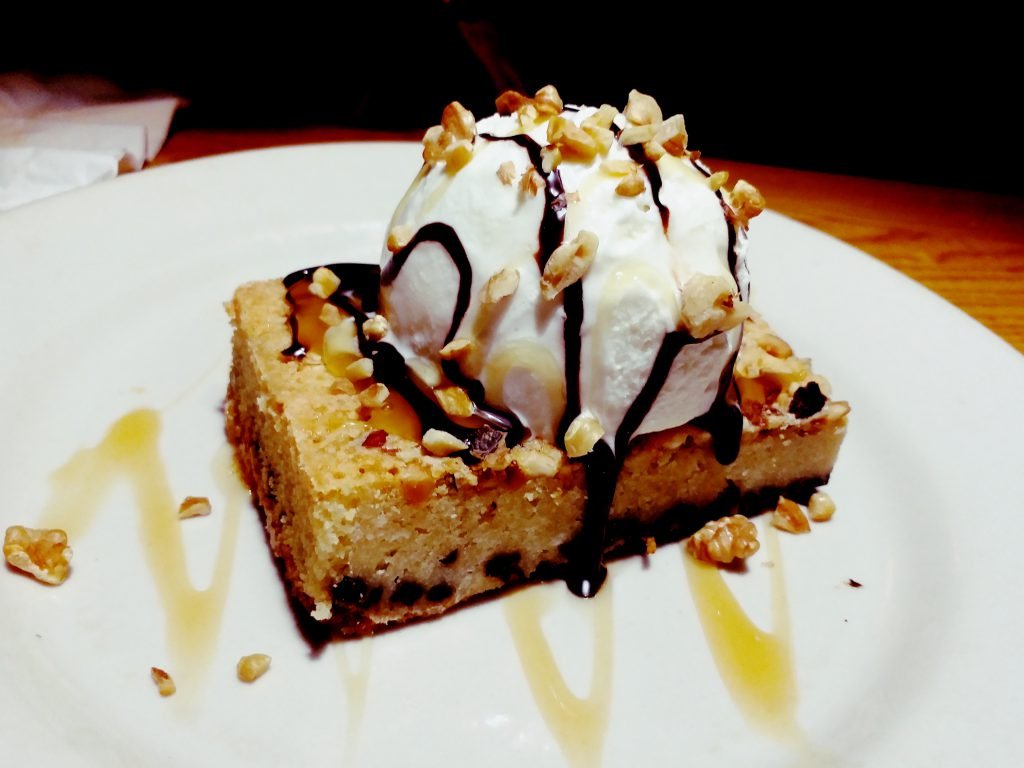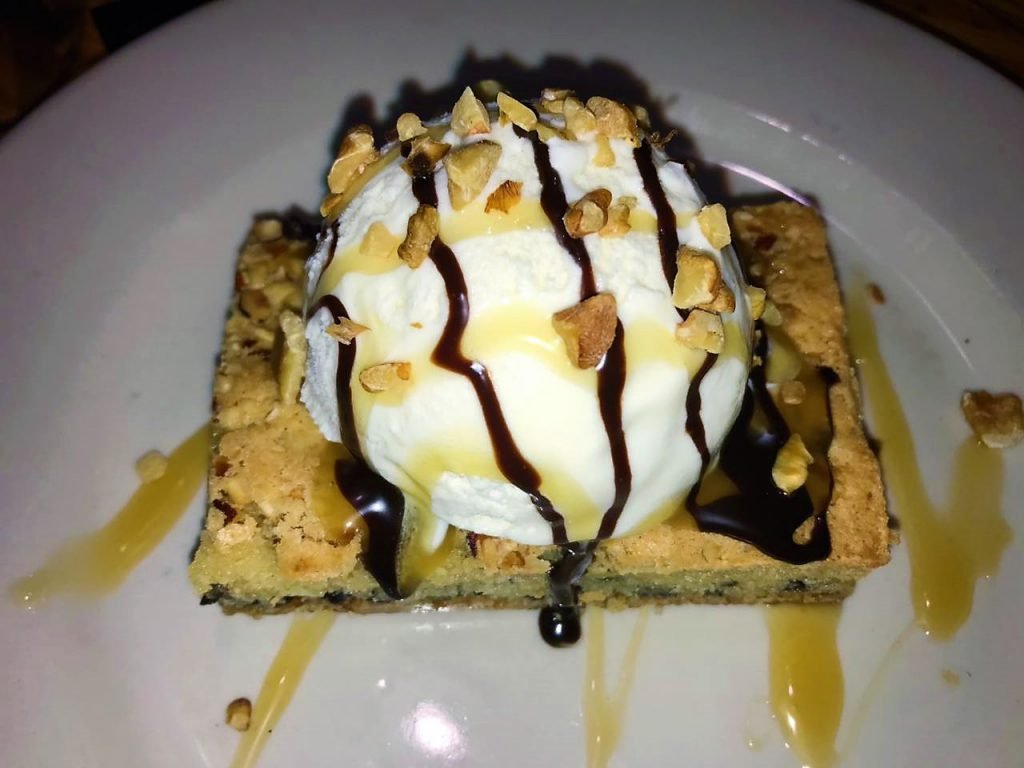 The service at the place was quick & efficient, most dishes came within 10 minutes of ordering but the dessert was arrived around 30 minute later which was bit deppressive. The portions are BIG & the prices are not. The staff were not attentive which again a bit disappointing.
I'd recommend this place. Be it for a couple of drinks with friends, or a spontaneous meal with family after shopping, A good place to discover!
Please follow and like us: