Tips
Complete Trekking Guide For Beginners
I'm not an experienced regular trekker. Actually, I'm the sort of walker who prefers a short walk around the park or after work just roaming here and there near the bars or pubs. However, now and again, I have been induced to wander out for somewhat longer – all for the sake of a good time with Mother Nature and to explore some less crowded places. So I have started researching on complete trekking guides for beginners but I had not found the complete details in a single entry. I had to research from different resources and different journals.
"Hiking is a bit like life:
The journey only requires you to put one foot in front of the other…again and again and again.
And if you allow yourself the opportunity to be present throughout the entirety of the trek,
you will witness beauty every step of the way,
not just at the summit"
I am not a daring person but from time to time I like to challenge myself, step outside my comfort zone and do something I have never done before. Like, taking a solo trip to an unknown place I have never been to before. Since childhood, I dreamt of ending my year in the bone-chilling weather while doing a proper winter trek and I can't be more happier when I admit: I have lived my last dream of 2017 at Deoriatal and Tungnath and did my first winter trek to these places.
Winter trek to Tungnath
I have done 2-3 really good treks as a beginner with just like a corporate employee kind-off fitness (I am not kidding) that lasted for 4-5 days in the Himachal and Uttarakhand region and I wanted to prepare a short guide ( To DO ) list for everyone who is doing their first trek. This is my beginners' trekking guide that I wish I could have read before my first trek.
Before starting your Journey
Choose the easy and short Trek and not be alone
Being on your first trek infers that you are unaware of how your body will behave at high altitude areas, especially where the oxygen level is a bit low with ascending and descending walking alleys. Choose a trek where the ascent gradually increases a bit and the walking hour is not much longer. A trek which takes you to a maximum altitude of 14000 to 16, 000 feet should be ok for you as a first-timer. The trail you choose should not engage walking more than 7-8 km a day.
Trek to Chalal Village
If possible, hike with a friend or in a group with more experience. Not only it will be safer and more fun, but you can also share others' information and skills. As a beginner, it would be very tough to do a solo trek without a bunch of people.
Trek to Tiger Falls
Choose the Season
Weather conditions have a major demeanour on trekking plans. Rain, snow and mud can transform easy trails into perfidious ordeals, while intense heat is challenging, dehydrating, and can cause heatstroke. Check forecasts and prepare accordingly as per your plan. On the track, keep an eye on the weather condition, especially in the mountains where conditions can change rapidly.
Move your Body
As soon as you finalize your trek, start walking and try to start some light exercises. The fitter you are, the more you will enjoy your trek but most important you need to walk for long hours. Try to avoid lifts in the workplace and use stairs. Don't stress too much or don't you have to do rigorous exercise for the trek?  If you have any medical problem then please consult the doctor before planning a trip.
Returning from Tosh
Practice walking with the right pair of Shoes 
Buy a pair of sturdy, lightweight, well-fitting trekking shoes that provide ankle support. Walk your new shoes at least four weeks before your trek starts to prevent blisters.
Good Shoes have good grips 
Pack your Backpack light
Don't pack everything you can think of when preparing for a trek. Few pairs of layered clothes, socks, refillable water bottle, trekking poles, raincoat, gloves, medicines, first aid kit, sanitary napkins, toiletries and inners. Pack two extra light and thin fleece jackets instead of thick and heavy coats/jackets. (I will explain on my next blog the complete backpacking checklist)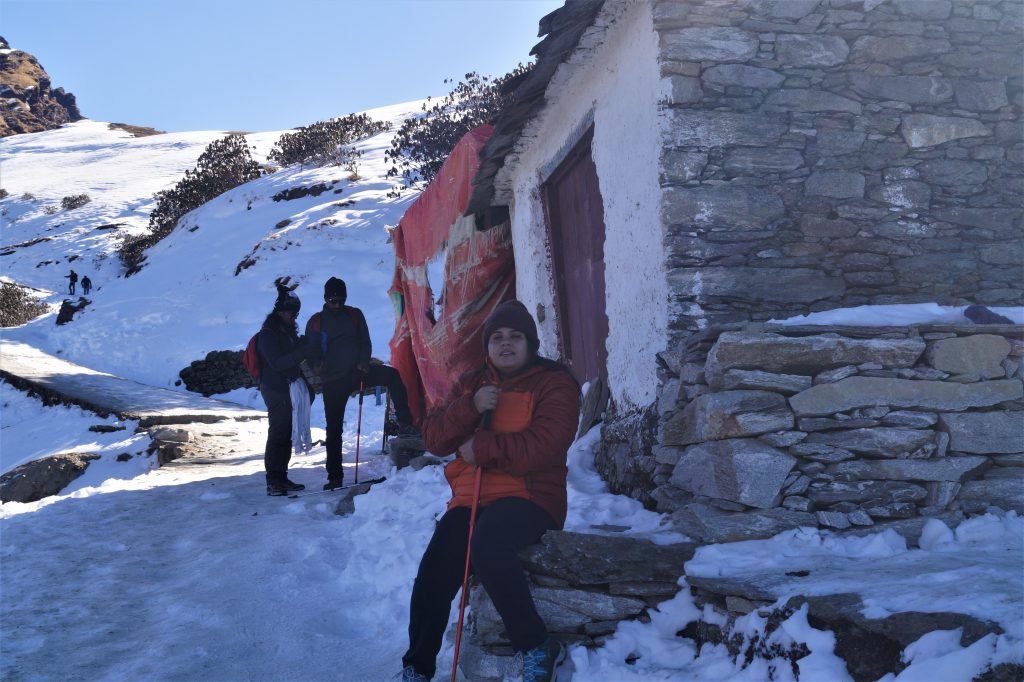 Trekking trail
Take foods especially energy bars, Maggie, glucose biscuits, juice, and chocolates which can give you instant energy in the mountains.
Fill your pocket with Enough Cash
You will not get many cash counters in remote areas. So better fill your pocket with cash.
When you are at the trek
Choose your own pace
Don't compete with others who achieve the trek within the shorter time span. Don't let this control you to walk longer or faster than your capabilities. It is supposed to be fun! Enjoy the route on your own and complete the task at your own pace and speed with comfort.
Use Trekking Poles
To get a perfect balance or to maintain perfect walking stamina it is very important to use a trek pole while trekking or hiking.
Boost your energy with proper food and drink
Food is your fuel, and make sure you need to eat well on the trail. Always take more than you need, especially if there's any possibility your trip will take longer than planned. Eat glucose which gives you power and energy instantly.
For overnight trips, pack foods that are high energy, wholesome, compact, contains sugar, indestructible, and easy to cook. Dark chocolate can also work for morale when the going gets tough. Stay hydrated. Water is the key to prevent acute mountain sickness. Use the bottles which can refill easily.
Avoid from Sun
SUN PROTECTION is very important, even more so if you are trekking at altitude. Always pack a hat or bandana, sunglass and sunblock cream.
Baby Steps and Rest for the long run
Take baby steps instead of long and big steps which help you to breathe normally and control your heartbeats. Take a 10 to 15-minute break at least every hour. This quick break helps get rid of the metabolic waste that builds up in your legs while hiking. The most important part is taken breathe fully and fill your lungs with pure oxygen.
Trek like a responsible trekker and respect Mother Nature
Don't leave your trash while trekking, PACK IT IN, PACK IT OUT! Carry a plastic bag to carry all of your junk with you, bring all your garbage with you back to the plains and dispose of them at the correct places. Also, if you find any wrapper, plastic or anything that should not be there, pick it up and bring it back to the plains for proper disposal.
Show gratitude and humbleness to the locals and respect the environment by talking quietly and don't play loud music.  Don't feed wild animals with food particles which disrupt their natural foraging habits.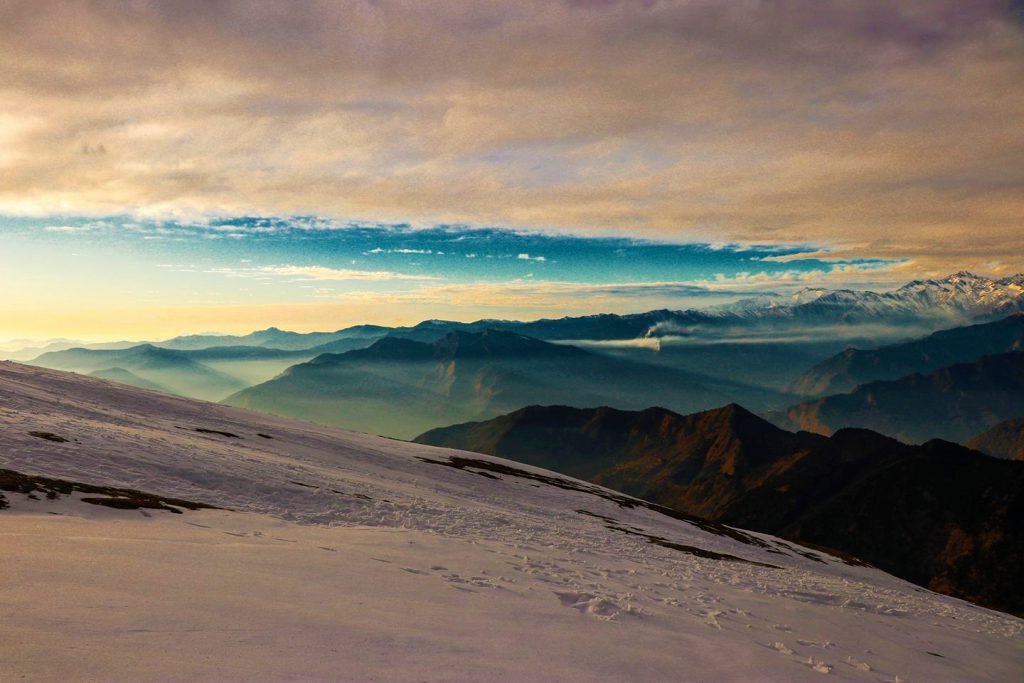 Use proper layers for day and night
Make sure you wear layered clothing on treks. Pick outfits that are lightweight and extremely comfortable in day time and don't put too many layers as while walking you feel sweaty and tiring.  But at night the weather condition can be extreme so be prepared with proper jackets and warm coats.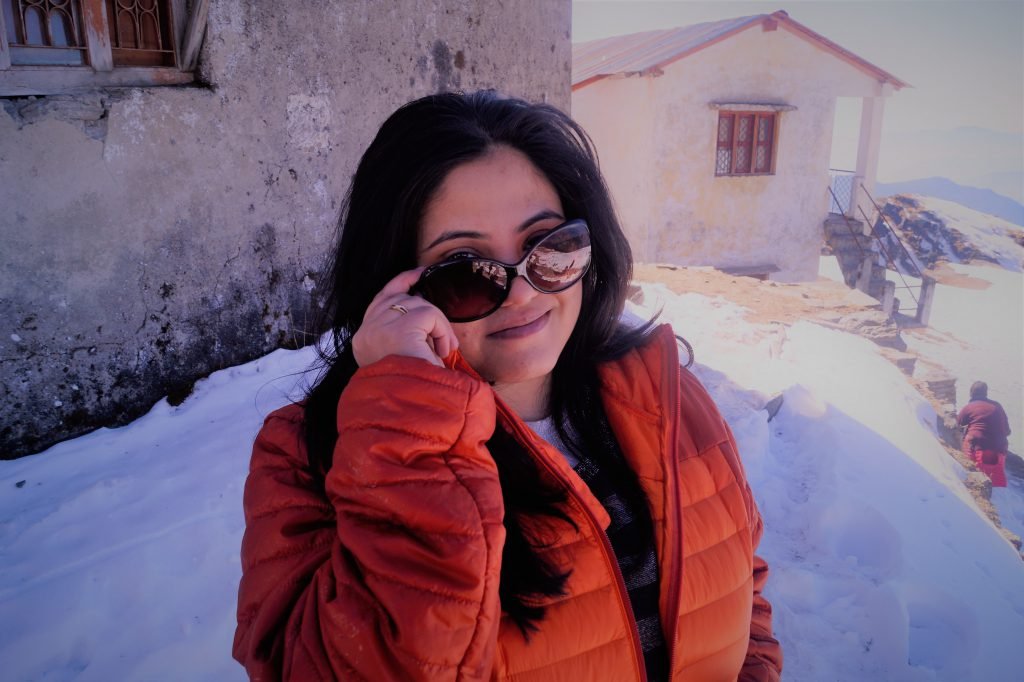 Winter trek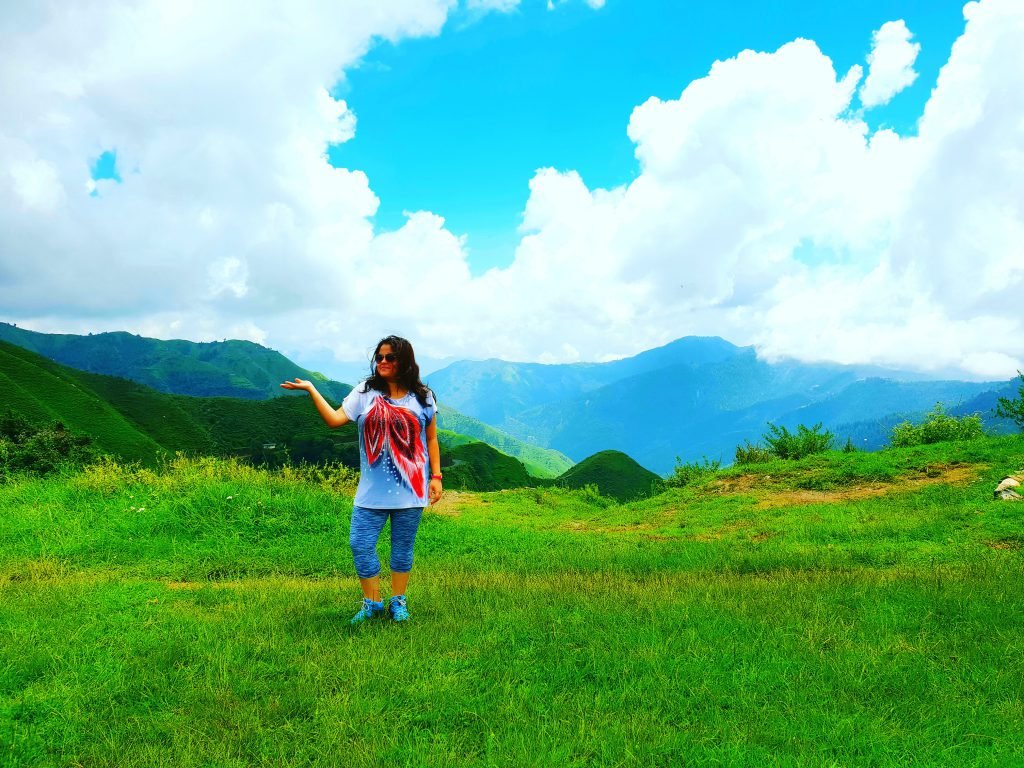 Monsoon Trek
Choose your comfort accordingly
It is very understandable that you would not get comfortable beds always or not sleep under the sky always. Trekking does not mean comfort or extreme too much but in some places, you can easily get a proper tent with sleeping bags or rest houses. So before the journey research or interact with locals for basic facilities as it is not good to show a daring attitude in the mountains.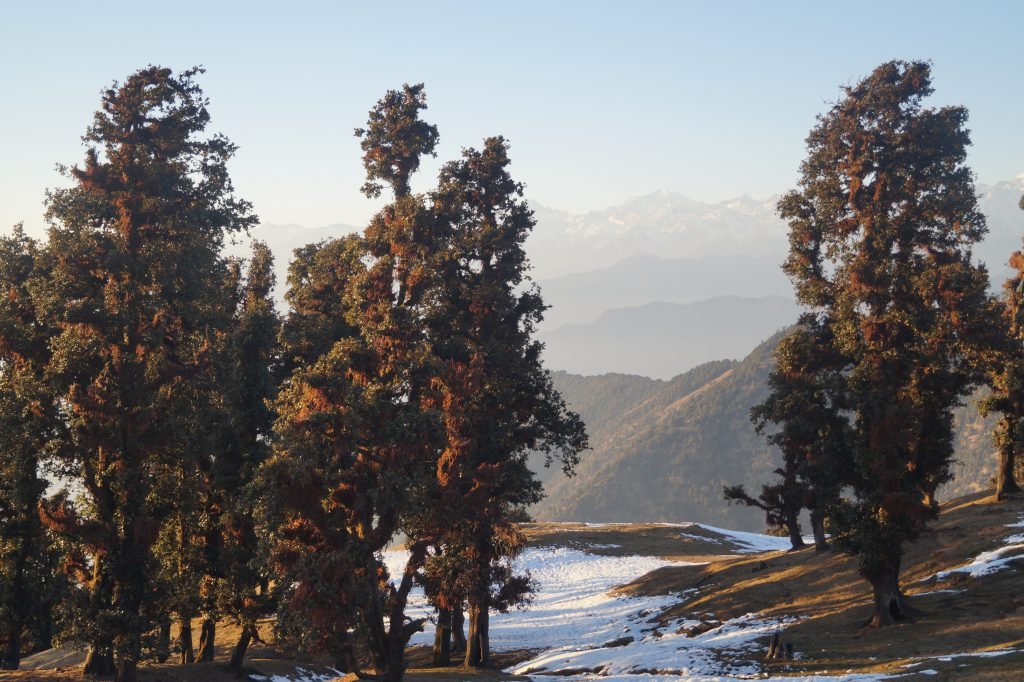 After finishing your Journey
Come back with memories and cherish your first trekking experience. It is always a great experience to stay and roam around the remote hilly areas and witness the surreal beauty of nature.
Note:  If you want a solo trip or first time want to do a trek, I will suggest you choose the right Trekking Tour agencies or companies.
Please follow and like us: