Australia
Novotel Sydney on Darling Harbour – An Amazing Experience
In the heart of the city, the most iconic place of Darling Harbour where most of the city's rock-pile pass the baton to star rated hospitality chains, a tourist hub, globetrotter's paradise, pubs, clubs and shopping mall are interlinked vie from prime water bay position – the Novotel extricates itself from its competitor with extraordinary views, amazing decor and beautiful food options. My expectations were flying high when I got a chance from Changi Airport to stay with Accor group in Sydney, Australia. I had started my research on Novotel Sydney on Darling Harbour , a Five-start property and its prime magnificent location.
Location of the Hotel
The hotel is located at the prime location of Darling Harbour and Cockle Bay Wharf which are known for tourist hub, night clubs, pubs and shopping mall and amazing views. It situated at the heart of the city; just 3 – 4 km away from the famous Opera house, Harbour Bridge and Circular Quay. Well connected via ferries, buses and light rails.
Exterior & Interior
The hotel looks fabulous from the outside and it's gigantic in size with 525 Spacious guest rooms, few are with views of the Sydney City Skyline and Darling Harbour. The lobby is a vast space with floor-to-roof windows neglecting the harbour and the city. Curiously large plants and a gritty shading plan include an alleviating component, while gigantic leaf-formed sails suspended from the roof make a covering to sit underneath. It's a spot you need to wait in, and the adaptable seating design makes it the ideal place for getting up to speed with work, meeting companions or giving the children a playful ambience. They have a small rooftop terrace fully covered with a lush green artificial carpet ideal for a smoking zone and watch the skyline with a glass full of wine.
Rooms
I stayed in a Superior Room which was surprisingly large and spacious. I stepped in and walked straight to the window. Like a living painting, I looked out at an amazing view of darling Harbour, there certainly couldn't have been a better room with a better view in all of Sydney. Like a dream, I was feeling the shimmering waters studded with boats lazily drifting about. All rooms and area around the hotel have free wifi. The room was clean and the bathroom had a walk-in shower and bathtub. I just liked their toiletries which were such good to use.  They had a minibar with wine, Champagne and loads of chocolates and I could not resist tasting a few. I experienced all these views over the next few days and enjoyed every single moment. There are armchairs and a work desk that overlook the spectacular city view which made me fall for the city.
Dine experience in Novotel
There are three 'parts' at The Ternary Dining lounge: the bar, the Asian kitchen and the barbecue. Apart from there is a coffee shop named Zest opens till 10 am in the morning (famous for cappuccino and muffins) It's an extensive space, and, on the off chance that you can tear yourself far from the view, you can situate yourself at the barbecue and watch your steak being expertly arranged before you. The food ad the mocktails are just too good that you can't resist yourself indulging more and more.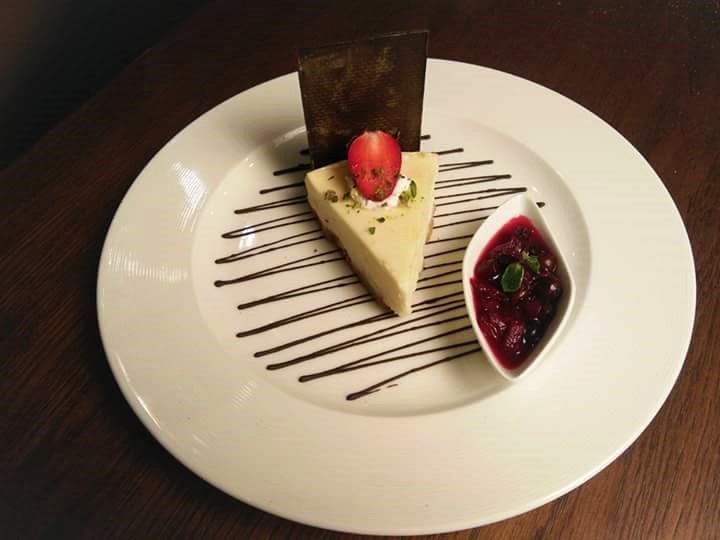 If you wanna see more about the room :
However, various hotel chains have opened up in late time in light of the same location..but none of them is any match to Novotel regarding quality and assortment of nourishment with such inspiring cordiality in costs as sensible as their's hospitality.
Please follow and like us: